Hmm… The New LinkedIn looks rather Familiar…
LinkedIn has announced a profile redesign that will eventually be available to all LinkedIn users. Currently, only paying members will get the perks of the new look, but the redesign should be accessible to general users in the future. If you're strapped for cash, but you want the new layout perks now, you can take advantage of the new $10/month "Spotlight" membership, which is considerably cheaper than the other premium subscription options.
But, the new look is our main concern today…
Looking for a screenshot of the new layout, I went to a certain Richard B., because I figured that he could afford a premium LinkedIn profile. Turns out, I was right:
Interestingly, Marissa Mayer doesn't seem to pay for the privilege:
I probably don't need to outline all of the changes, since the differences are relatively apparent. That being said, images are clearly more prevalent in the new look. It's also pretty clear that Facebook and/or Twitter have had significant influence on the professional social networking site.
Take a look at the current Facebook page layout: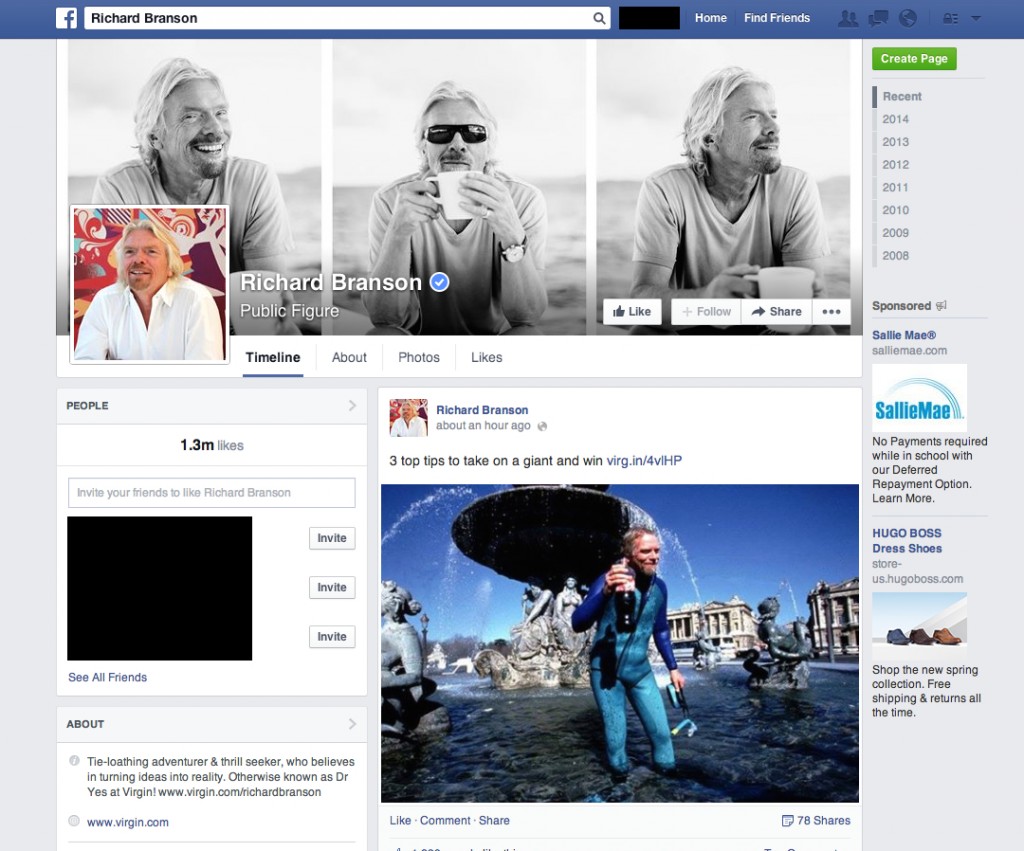 And the current Twitter layout: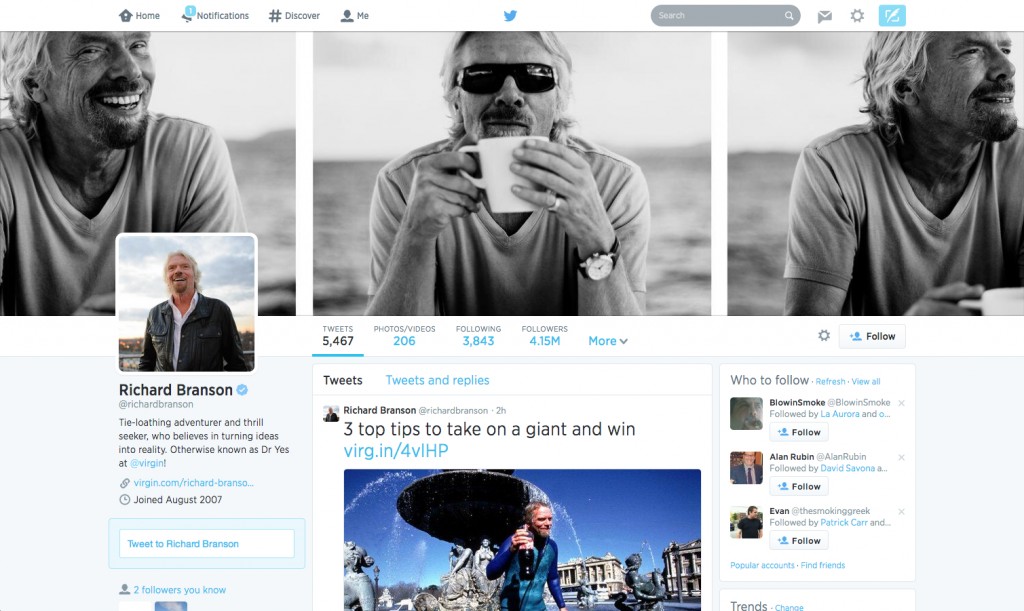 See a trend? Small profile photo to the left, atop a larger, landscape aspect background/cover photo. Directly beneath this, you will find posts, status updates or tweets (which are all basically the same thing, right?). All social networks seem to lean toward a photo-centric layout, stressing images over text. And that's pretty cool, in my opinion. I just don't know how they get away with basically copying one another.
Tags: LinkedIn, Social Media