12 Questions to Answer BEFORE Your Web Development Team Gets to Work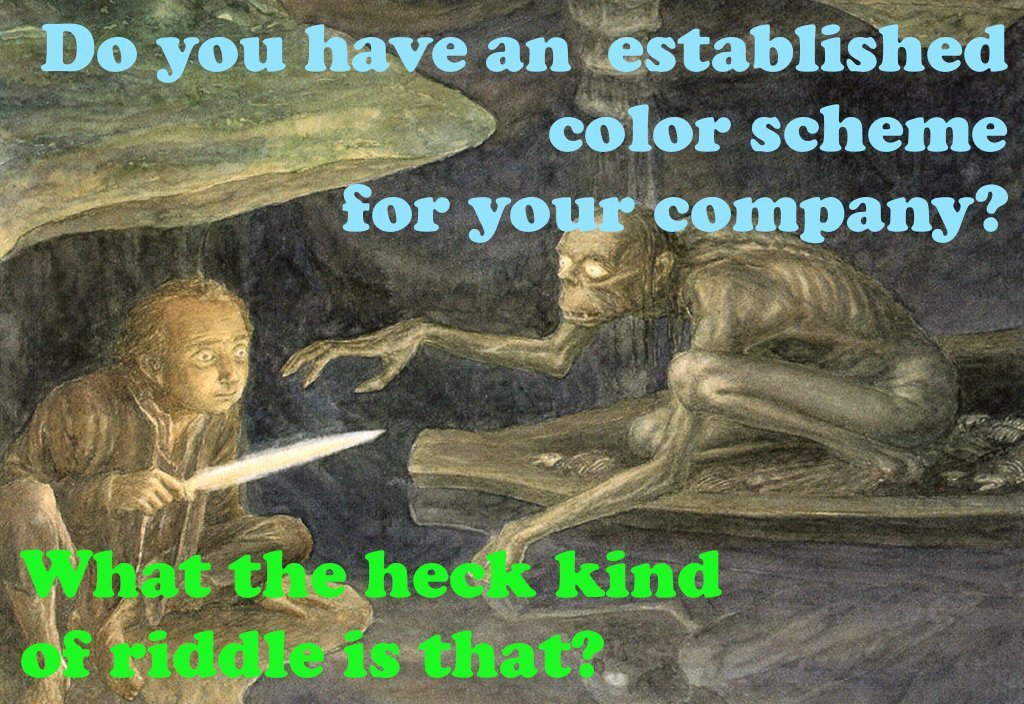 Creating a new website involves a ton of planning, design, language and coordination in order to work. That's why you hire a professional web development team to put your new site together.
That being said, you can really help the process along by answering some questions before the design process starts:
1 – What is the purpose of your website (informational, e-commerce, etc.) and what is your target audience?
What you seek to accomplish with your website helps us to determine the necessary functionalities. This way, we know from the beginning certain parameters that we have to work within.
Your target audience matters as well. Are we appealing to a certain demographic, geography or subculture? If so, this could help to direct both aesthetics and functionality.
2 – Do you have a desired/established color scheme?
If we establish a color scheme going in, we can direct certain aesthetic elements of the new website. If your company already has a color scheme, we can apply it to the site.
You may also be in a period of transition as far as your branding and colors go. If this is the case, let us know if we should avoid your current colors and work toward compiling a new palette.
3 – Do you have current branding materials (logos, brochures, posters, etc.) with which the site's branding should align? Can you provide these in hi-res files?
If you already have branding that the new website should match, let us know. If you can send over high resolution files in .eps or .pdf formats, this can help to both move along the process and provide you with better results.
4 – What do you like about your current website?
We don't want to stray away from the wrong things here. If you like the top-navigation look or the current content on your current site, let us know. Then we know what to avoid changing as we develop.
5 – Should we carry over any functionality from your old site (contact forms, query-based forms, directories, etc.)?
If any aspect of your day-to-day business depends on certain site functionalities, we will want to plan on carrying these over to the new site. Likewise, if any of these functionalities could use some tweaking or improvement, we can work toward these goals.
6 – Do you already have emails @yourdomain.com set up?
If your company emails go through your domain, we will need to know in order to avoid losing these upon launching the new site, especially in the case of a hosting change.
7 – What do you hate about your current site?
Does the current content sound too sappy? Do people have trouble finding important info due to poor architecture? If so, we can plan to fix these issues in the initial stages of development.
8 – Do you admire any of your competitors' websites?
While we would never promote copying a competitor, sometimes they are doing something right. Maybe they have a thriving blog or an intuitive way to navigate through products. These recommendations, in addition to your new design, can give you the edge that you seek.
9 – Do you like a particular website in any industry or category?
If you like the way a certain site looks, feels or functions, chances are that we can accomplish a similar vibe. Consider your favorite sites and send them over.
10 – How many pages will your website need to have?
Home, About, Services, Products, Contact, Privacy Policy, and so on. You probably know the necessary pages that you need, so send them over so that we can plan the architecture accordingly.
11 – Will you need/want to incorporate any multimedia to your new website?
Slideshows, videos, music and so on will require technical decisions on our end. So let us know ahead of time so that we know where and how to incorporate your media.
12 – How do you plan to promote your new website? Will you employ SEO into the development process?
A new website might be necessary for your business to continue thriving these days. However, you also need to ensure that people find your website. One method that can be employed (in part) during the development process is that of SEO (search engine optimization). Let us know your plans for SEO while we work on your site and we can get certain aspects squared away during the development process.
Tags: Buffalo NY SEO, Web Development