Wahlburgers Wins on Social Media 2 Straight Years
We don't often like to brag or toot our own horn here at TMG, but we think we have a pretty darn good reason for it this time, so bear with us for just one blog post. You probably already know that The Mac Groups team is the social media power behind Wahlburgers, but you might not have heard our most recent good news. Wahlburgers was just voted into the competition round of Boston's Battle of the Burger — a contest determined based on social media support — for the second year in a row. So how did we get them there?
Careful Planning
Social media are the fastest and easiest ways to connect with your customers at a moment's notice, but that doesn't mean everything is candid and off the cuff. Like any kind of marketing, social media marketing requires careful planning and diligent work to keep a brand on track and assure the best results. As a team, we work closely with our clients to develop a detailed plan of attack on social media, and that always starts with setting goals and determining success metrics. In this case, the goal was easy: our fans on social media kicked butt for us in last year's Battle of the Burger, and we needed to get their support again — enough support to get Wahlburgers back into the competition.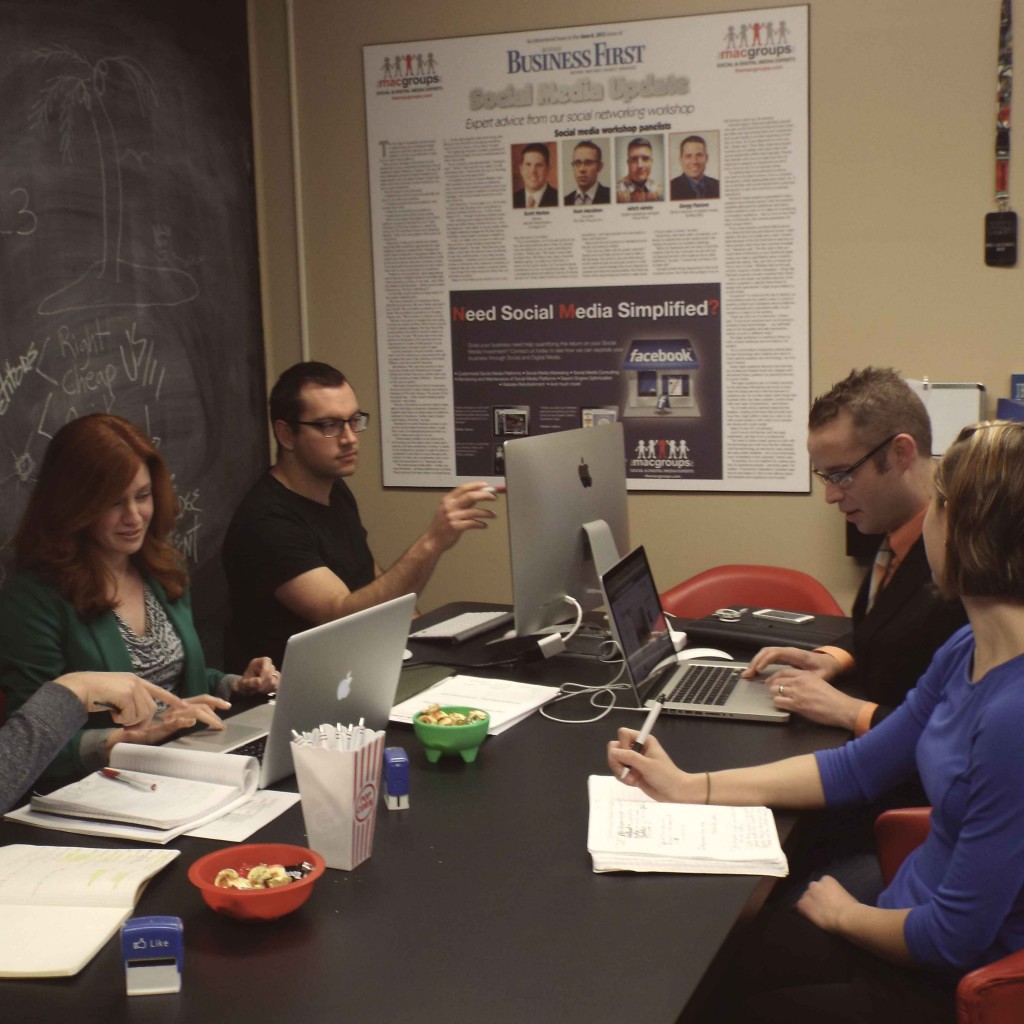 Good Content
We know that Wahlburgers fans are very passionate about the brand, but without good social media content, even the fiercest of passions can fizzle. We worked to provide engaging content on Facebook, Twitter and the Wahlburgers blog to connect with our fans and rally the troops for voting. Check out some of our content below, or better yet, visit the Wahlburgers accounts and see for yourself!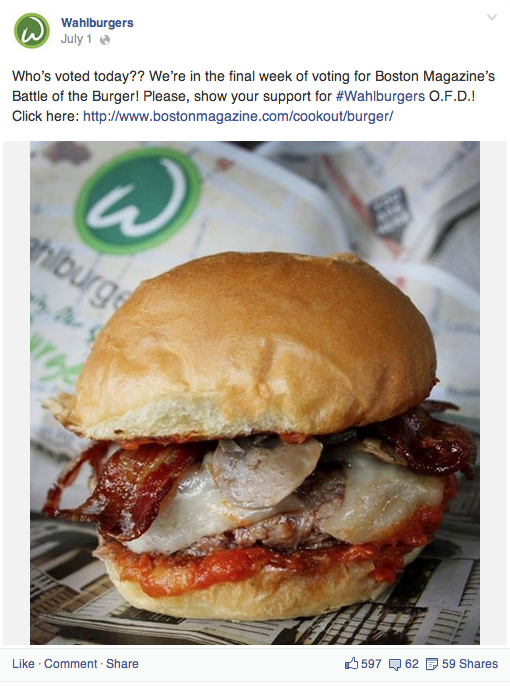 And of course, we did our thing on Twitter too:
The real work was done by the fans though, as they came out in force to propel Wahlburgers to the top.
Quantifying Results
Nothing we do here goes unchecked, and all our campaigns are measured to make sure we've reached our goals for success at the end. We set out to garner enough social media support to push our clients back into the competition round of the battle, and after finishing in the top 3 in voting for 2 years in a row, we definitely reached our goal. Now the real fun happens on August 13th when the burger competition round is set to take place. Judges and fans will get their taste of Chef Paul Wahlberg's delicious burgers to determine how they stack up against the competition, and we'll be pulling for them from the sidelines (if there's a way to sway the judges on social media, though, we might have to get involved).
Alright, we'll stop bragging now.
You've heard our success story, so now we can stop bragging and go back to being that modest little agency on Main Street in Snyder. But our work here is far from done. We're already busy making success stories for the rest of our clients, and if you think you need some help rocking out your social media marketing, give us a call and let's make it happen.
Tags: Social Media Case Study, Social Media Marketing, Wahlburgers