#Snowvember: The Social Storm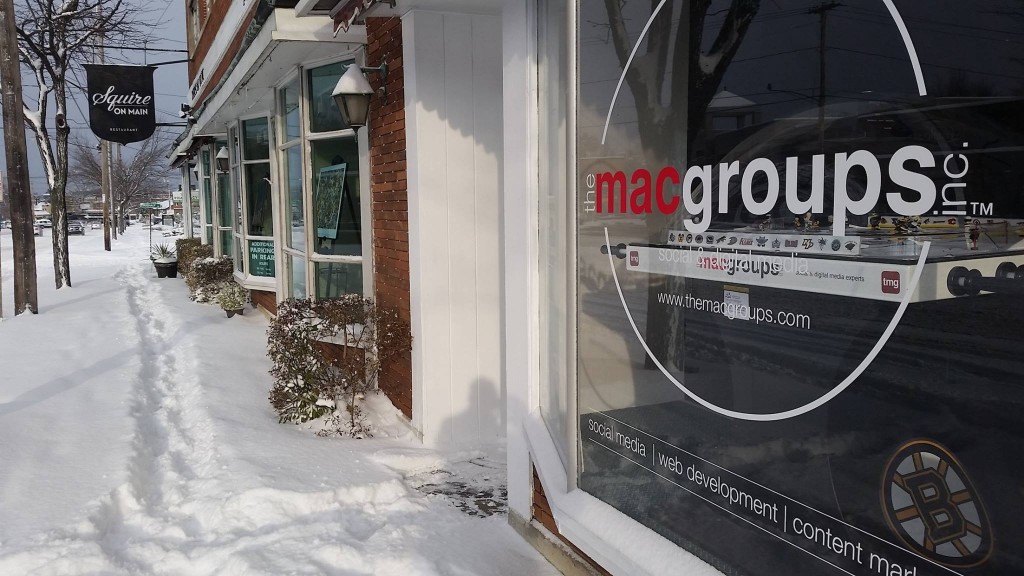 The storm that hit parts of Western New York & Buffalo last week proved a few points to us that we won't be forgetting any time soon.
We have to be prepared for anything when it comes to Mother Nature and winter.
The value of a good emergency tool kit can't be undersold.
The power of social media in the Buffalo community is stronger than we ever thought.
From the minute Buffalonians woke up on Tuesday to the last driveways being cleared over the weekend, the entirety of the "lake effect event" was covered in great detail on social media. Local businesses, news outlets, and most interestingly, local residents all told stories of disaster, fear, hope and community as it played out – both in homes and online.
We've known about the paradigm of individuals becoming their own broadcast channels for a while now. We've seen great examples at the protests in Ferguson, movements like Occupy Wall Street, and many other major historical events, but never has it been demonstrated this strongly in our home community.
When the snow piled up in the hardest-hit areas, Twitter, Facebook and Instagram came alive. All at once, we were inside local homes seeing pictures and hearing stories from neighbors and friends all around WNY. The stories, pictures and tweets went viral as the nation became captivated by what was happening in our hometowns. Hashtags were made, and #Snowvember (or #Snovember) was born.
As the storm went social, the online community allowed those trapped inside to communicate with the outside world. Through the wireless channels of Twitter and Facebook, information spread from local news sources and government agencies to trapped Buffalonians, and from Buffalonians to the rest of the world. In some cases, the amplification effect was astounding as local residents piled up thousands of retweets, shares and favorites with their posts.
Look how many retweets and favorites that guy got! Even national news outlets put Buffalo in the spotlight, highlighting the snow storm as only we know it. 
The event, officially dubbed Winter Storm Knife, was nothing short of a natural disaster, but while snow fell around some of us, our team at The Mac Groups held together as Buffalonians always do. Despite the conditions, we managed to do some great work for our clients and keep things moving through remote communication and digital channels. We even talked to Buffalo Business First about how we kept it together and still delivered results as a team.
Communication is changing as fast as our Buffalo weather, and if there's anything that we take away form this, it's that our Buffalo community is a sleeping social giant. We take it for granted most days, but the devices we hold in our hands and the gateways they connect us to hold an enormous amount of power, and we're ready to unleash it at a moment's notice.
Tags: Snovember, Snowvember, Social Media